Custom Concept Renderings by Tim Woods

Complex project? See it BEFORE you even light the torches!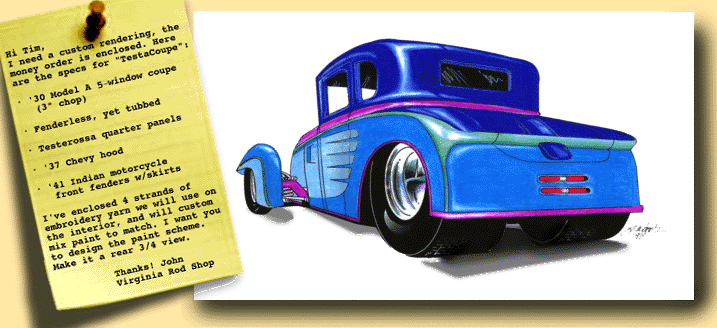 You dream it -- Tim draws it!
Full Color 11" x 17" Concept Rendering $750 (flat rate)
Additional color prints $15 each with purchase of concept rendering.
---

---
QUESTIONS? E-mail the artist [Tim Woods]

---
Back to Tim's Hot Rod Prints
---
This Website and Artwork created by Tim Woods. Copyright © 1997. All rights reserved.
---